Save time and eliminate tedious tasks with Automator
You have built beautiful Data Access Studio reports. Now deliver critical business information to users automatically.
Contact Us
Free Trial
Product Overview
Automator™
Manually generating and distributing reports is time-consuming and error prone. Launching reports, splitting up the output for interested parties, and converting them into desired formats are low-value tasks completed by highly skilled resources. Manual tasks are also error prone calling into question the quality of data being shared.
Now you can save valuable resource's time and improve the quality of information distributed with ReportsNow Automator, the engine that allows you to schedule and burst Data Access Studio reports. Scheduling and bursting get critical information to business people when they want it and in the format that best suits them.
With Automator you can:
Easily define the frequency and timing for Data Access Studio reports being generated
Seamlessly select form a variety of output formats
Effortlessly define one or more recipients to receive scheduled reports
Intelligently segment and distribute report output to recipients through bursting
And much more.
Automator – Data Sheet
Ready for a Demo
---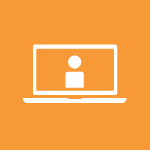 ---
Better results with better reports. Contact us to schedule a demo.