ReportsNow Automator Schedule JD Edwards
Distribute JD Edwards Data to Every Corner of Your Enterprise

---
Automated Report Distribution
Automator™ is a robust, self-service engine that enables users to schedule, distribute, burst, and monitor Data Access Studio™ (DAS) reports. Using Automator allows for complete dispersion of critical business information.
Automatically deliver critical business information
Save time and improve the quality of information distributed with ReportsNow Automator, the engine that allows you to schedule and burst DAS reports. Deliver pertinent information to the appropriate JD Edwards users at precise times, in the format that best suits their needs.
Define the frequency and timing of report generation and distribution to customizable recipient lists
Distribute reports via email and post them to a file server
Personalize report distribution using a built-in mail merge function
Select from a variety of report output formats (Excel, HTML, PDF, CSV, TSV, XML, fixed width, mobie®)
Compress and encrypt distributions
Burst reports on a one-to-many or many-to-one basis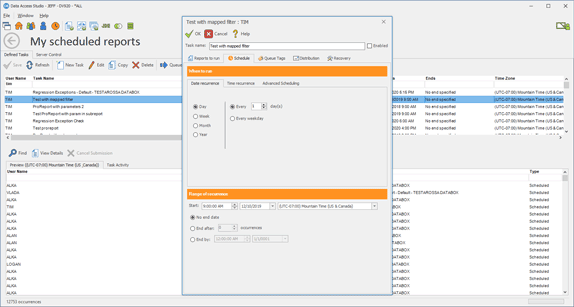 Smart enterprise alerts
Lean on the security and dependability of Automator to perform DAS report distribution tasks, saving valuable time. The solution enables businesses to define alert structures to meet their evolving needs. Automator notifies users with critical alerts, viewable on any device.
Configure, customize, and create alerts for automatic dispatch based upon user-defined criteria
Establish operational and event-based alerts such as equipment maintenance, low stock inventory, or work order status
Use alerts to automate work processes such as time entry reports, order acknowledgments, and balance on hand for vendors
Intelligent automation creates streamlined systems
Automator replaces traditional time-consuming manual report generation and distribution. It modernizes the quality of information distribution and improves the performance of JD Edwards by streamlining server bandwidth utilization.
Schedule automations on any user-defined frequency using an intuitive email-like interface
Run complex reports during non-business hours to improve JD Edwards performance
Concurrently execute multiple reports on multiple servers
Benefit from automatic time-stamped reports to decrease cataloging efforts
Distribute reports using Microsoft Teams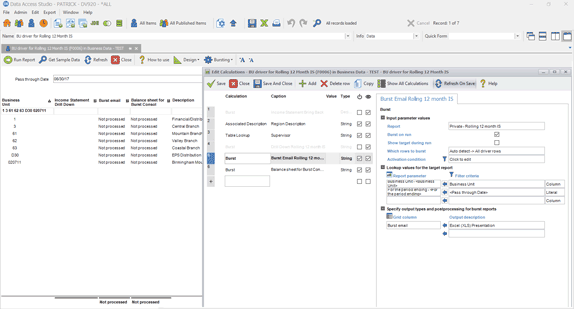 Better results with better reports. Contact us to schedule a demo.